Leeds Cruse is supported by four members of staff and around 70 trained volunteers who give their time to help people who are bereaved.  When you first call our Careline you will most likely speak to one of our friendly members of staff.  To help put you at ease below is a brief introduction to each of these people.
Dawn
pronouns: she/her
I am the the branch administrator.  I work 15 hours a week and help with answering the phone, dealing with paperwork and providing a friendly welcome to everyone coming to the Cruse offices.
Caroline
pronouns: she/her
I am the Service Delivery Co-ordinator and work 30 hours a week. I answer the careline and give information on how to access our support. I also pair-up clients and volunteers for their support sessions.
Emma and Clare
pronouns: she/her
We work 15 hours a week each and are in post as maternity cover for Caroline. It is likely to be one of us that you speak to when you ring the careline.
Sam
pronouns: she/her
I am the training & development co-ordinator and work 15 hours a week.  I am responsible for the recruitment and training of volunteers and providing monitoring reports for our main funders, the Leeds CCG (NHS).
Libbi
pronouns she/her
I am the service manager and work 24 hours per week.  I have oversight of the whole service and am responsible to the Local Area Management Committee.
---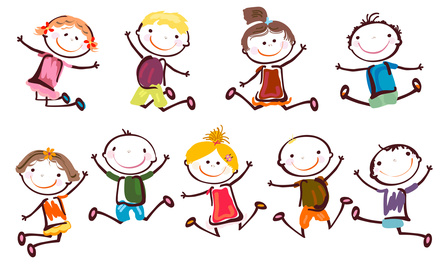 Volunteers Just to give you a flavour of who our volunteers are (we're lucky enough to have too many to mention individually) and what brought them to Cruse,two of our volunteers Samia and Rebecca have shared a personal profile with us:
Samia says - "As well as being a Bereavement Support Volunteer at Cruse I have spent years studying counselling, and am now in the process of completing my Professional Diploma in Counselling and Psychotherapy.
Since starting with Cruse I have met wonderful people whom I have been lucky enough to have as clients. Each client I have met has taught me something. I have grown and evolved with each encounter. I hope the work I do with my clients helps them in some way – empowering them to create and manage a life after their grief. I appreciate my clients and each of their narratives, and am grateful that they trust me with it.
When not at Cruse I am a bit of a nerd. I never grew out of enjoying Lego and superheroes (Marvel not DC!) and now I have big blockbuster movies and Xbox games to indulge in my childhood favourites. As well as pandering to my inner child I also have grown-up hobbies including baking and crocheting. But my favourite pastime will always be burying my nose in a good book." 
Rebecca says - "Like many people I have been shaped and changed by my own personal experience and the experiences of those around me.  At the times when I could have used the support myself, I was not aware of Cruse Bereavement Care and knowing what I know now, felt I would have benefited from the support that is offered.  So, with the humble hope that I could perhaps offer some support to other people in the future I decided to train to be a Cruse Bereavement Support Volunteer.
I feel very lucky to work with each and every person who comes to Cruse at what is often a very difficult time of their lives, and I never cease to be amazed at the hope and resillience that people are able to find.  I continue to learn everyday and find this a very rewarding role.
When I am not at Cruse I split my time between silversmithing, which gives me a nice creative outlet and an opportunity to hide in my shed at the bottom of the garden, I have a keen and developing mindfulness practice which genuinely involves more than sitting in silence for long periods of time (honest!) and enjoying the odd bit of yoga." 
---