Volunteer for the Helpline
Join our team of dedicated telephone volunteers and help change the lives of bereaved people.
50,000 people call our Helpline every year. For many callers this will be the time they have asked for help with their grief. Our volunteers are there to listen, provide emotional support and talk through the options available to them.
Am I suited?
You don't need to be a trained counsellor or have previous experience to become a Helpline Volunteer. We look for people who are good listeners, resilient and are empathetic and supportive.
Essential qualities:
Empathetic and warm
Proactive approach to self-care
Open to receiving feedback
Self-reflective approach to learning and development
Punctual and reliable
Comfortable talking about death and grief
We're committed to protecting the wellbeing of our volunteers. That's why if you've recently had an important bereavement, we kindly ask you to wait two years before volunteering with us.
When I started working on the National Helpline, one of the first challenges was being able to adapt quickly to each person's grief and their story. I always want that to be a warm and welcoming experience where they feel truly listened to and that they are not alone in the grief.
Time commitment
We ask for a minimum commitment of 2-4 hours a week.
These will fall within the Helpline opening hours of:
9:30am-5pm Monday and Friday
9:30am-8pm Tuesday, Wednesday and Friday
Weekends and Bank Holidays 10am-2pm.
Training
It's very important that all our volunteers get the training they need to support clients. Before you start taking calls, you will receive comprehensive training. To give you an idea of the time commitment involved, volunteers are required to attend eight training sessions over the course of two months.
We try our very best to accommodate requests but unfortunately, once you join a group, it is not possible to move to another group. The expectation is that you finish with the same group of trainee volunteers that you started with.
How do I become a Helpline volunteer?
We're recruiting volunteers for our helpline and we'd love to meet you at our virtual Open Day on 17th January 2022.
Find out more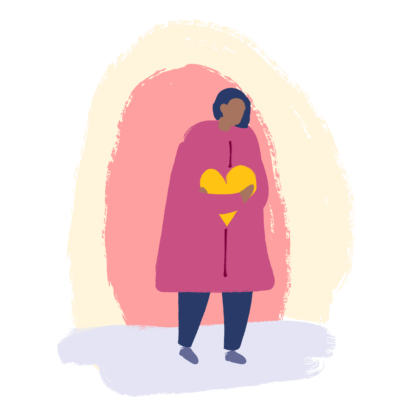 Frequently Asked Questions 
Not really! We're flexible about when you do your weekly two hour shifts. We understand that people have busy lives and are grateful for the precious gift of volunteer time.
Listening to the stories of our clients can bring back feelings about our own bereavement. It is important for our volunteers to feel safe. That's why we usually ask you to wait two years following a bereavement before becoming a volunteer.
We run our Open Days throughout the year. If you can't make one, simply follow us on Facebook. That's where we advertise upcoming dates.
Our Open Days sell out very quickly. If you try to book a place and the event is sold out we allow around 15 places on the waiting list in case someone else cancels.